Oh how I adore this polish! The colour, the texture, the wear! It totally reminds me of the three and a half days I spent up at the cottage for the last few days of December before New Years. Finger Paints golden Kisses it a total diamond in the rough kind of polish. to be honest I picked it up the first time I saw it, but thought I had something similar so i left it behind. Once I saw the awesome swatches from Karen over at
Frazzle and Aniploish
I knew I had to try it!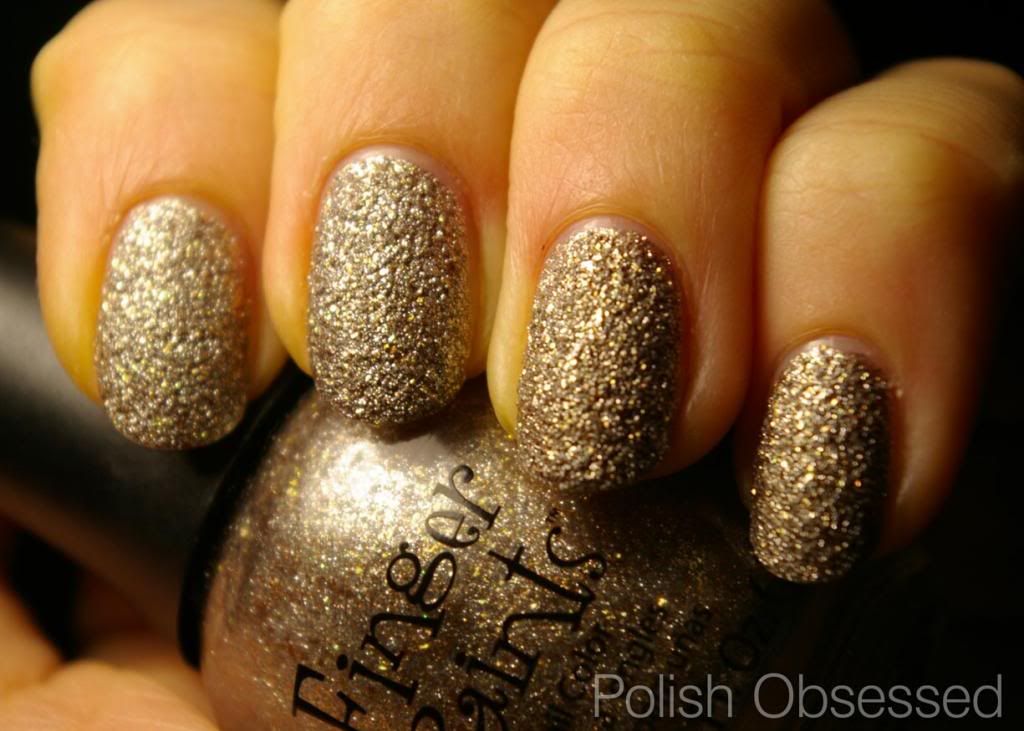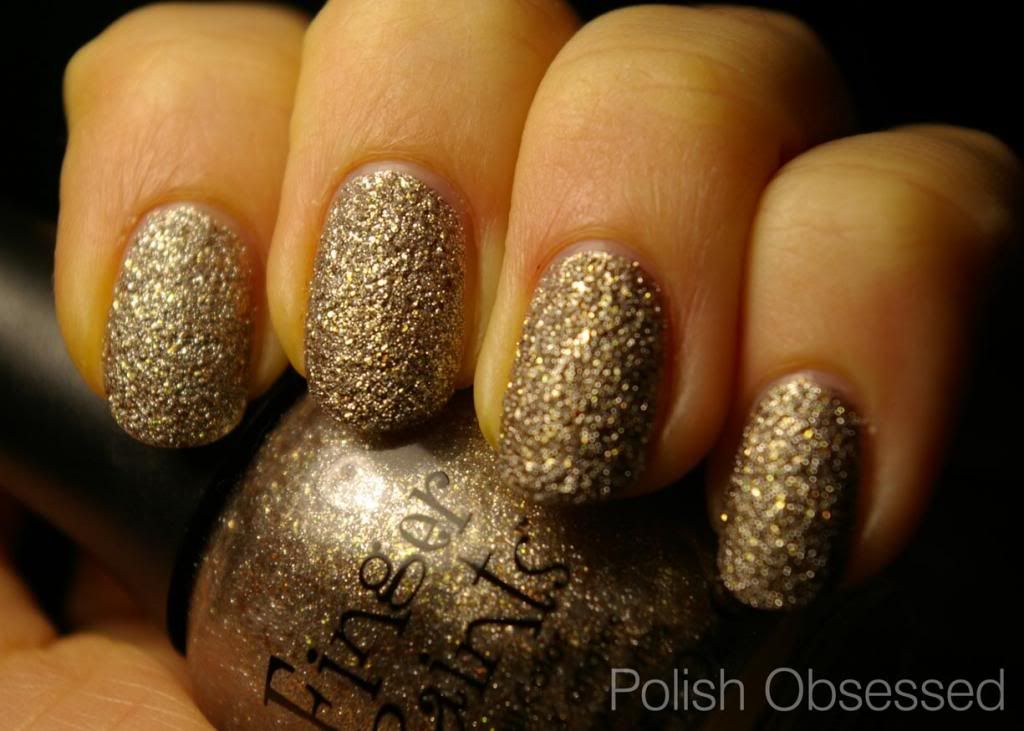 The interesting thing about Golden Kisses is that i'm pretty sure it is a straight up textured polish, but it wasn't specially marked or tagged as such. I applied two coats to reach opacity and didnt have to wait long for the polish to try to a nice "fools gold" type of finish. that is totally what this polish reminds me of!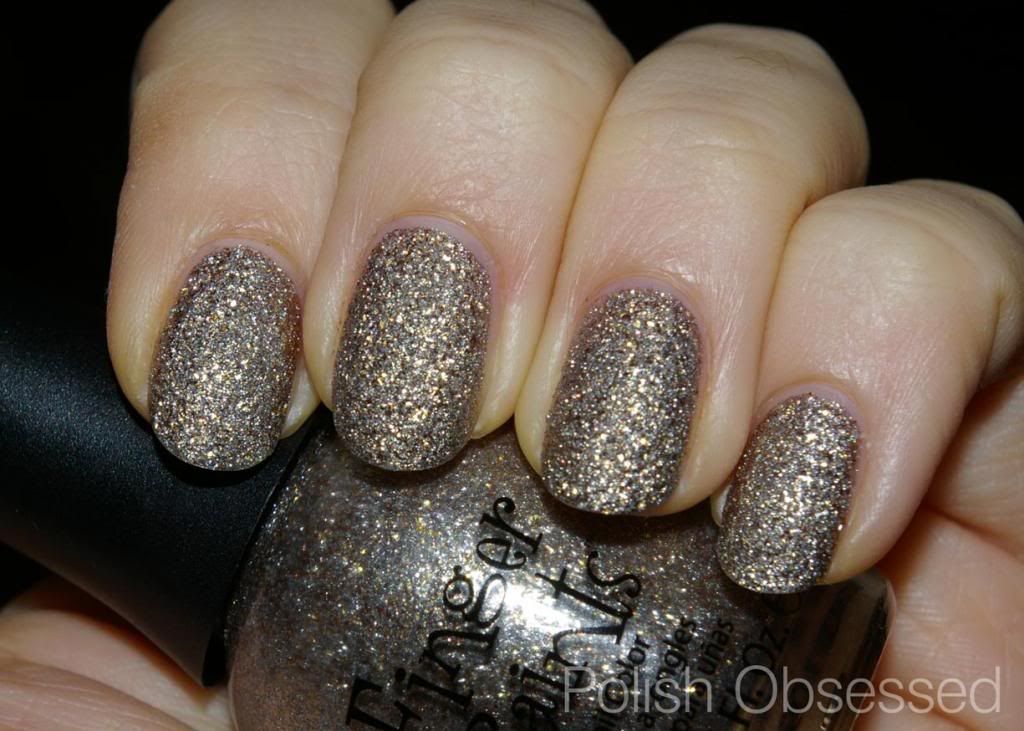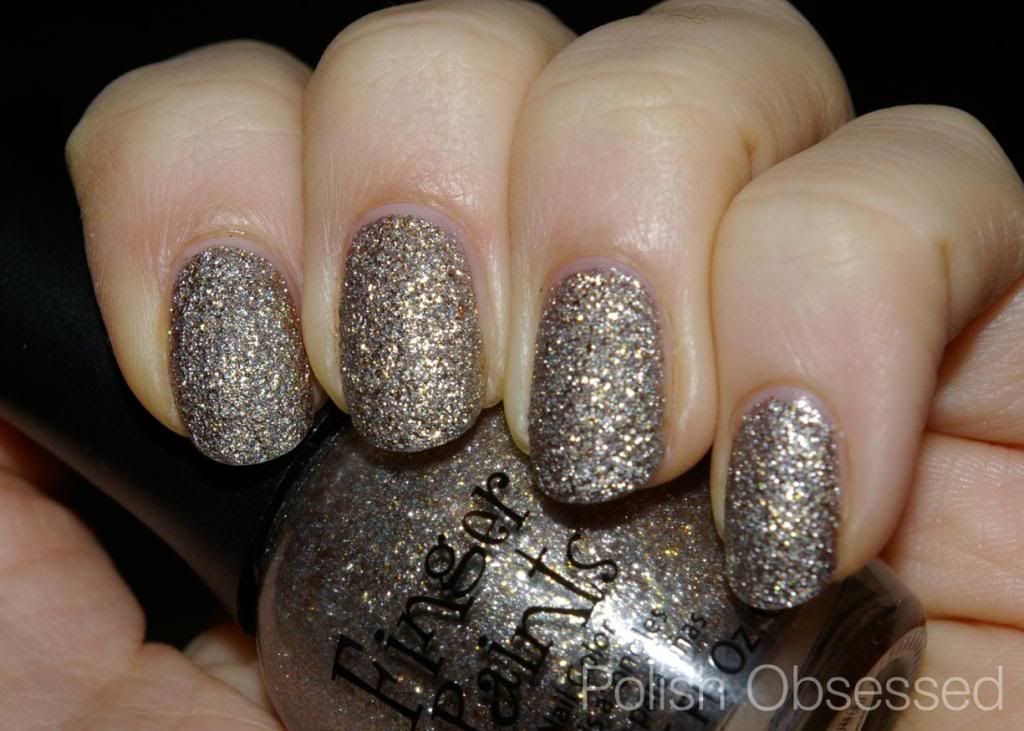 Application was ok, since it is so textured it was a little thick, I added some thinner to assist in easier application. It is so freakin pretty though, totally worth it! I am pretty sure it wore for a good four days straight with no top coat. On the fourth to fifth day it started to get a little chippy, the thicker texture would snag on my clothing and come off. I decided to use this as a base for my New Years Eve mani which I will be sharing with you tomorrow!