I am FINALLY back! I have been MIA for waaaaay too long now, I can't believe it is already the second week of January! I have been constantly busy since the week of Christmas and took the last two weeks of December off. I am not looking forward to going back to work, but we all have to go back at some point, right?
This week will be my blog catch up week, I'll start off with my awesome Christmas mani! I had a hard time deciding what polish I wanted to wear, I knew I wanted it to be sparkly but also festive. China Glaze Twinkle Lights, was the perfect mix of both! Released apart of China Glaze's Let it Snow 2011 holiday collection, Twinkle Lights is a mix of predominately gold glitter sprinkled with red and green. I even spy some stray holo glitters in there as well, if the light catches it just right!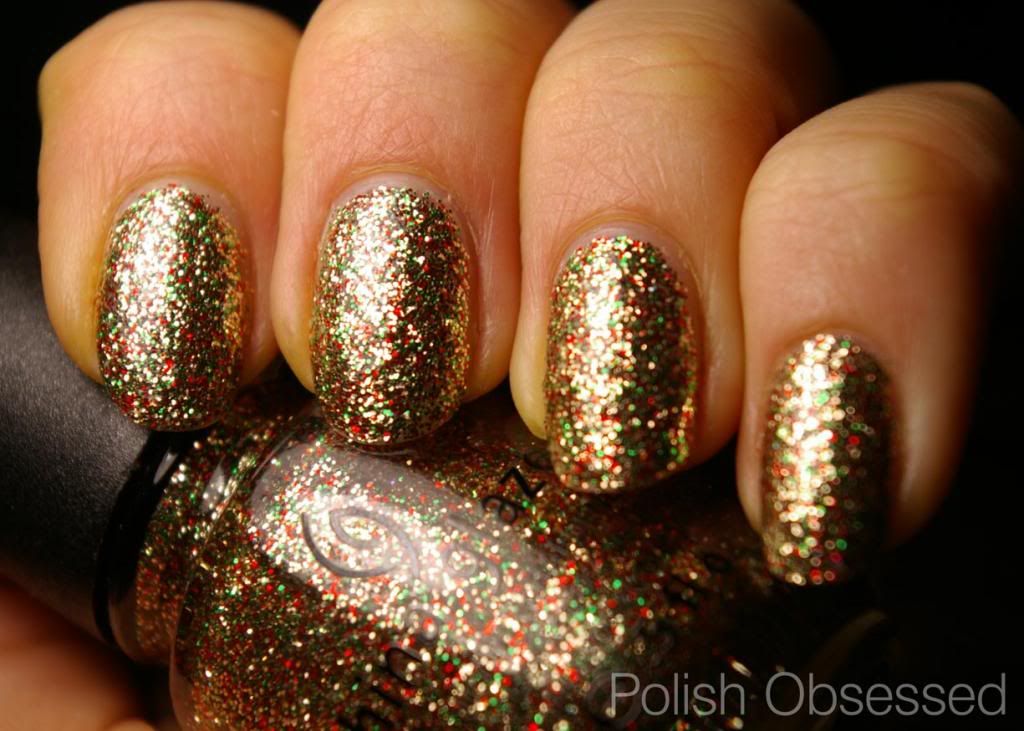 When I first purchased it in 2011 I probably figured I would use it as a topper, but I decided to try it on it's own to see if it could be built up to opacity.. I love that t is sparkly and gold without being over the top, in your face Christmas.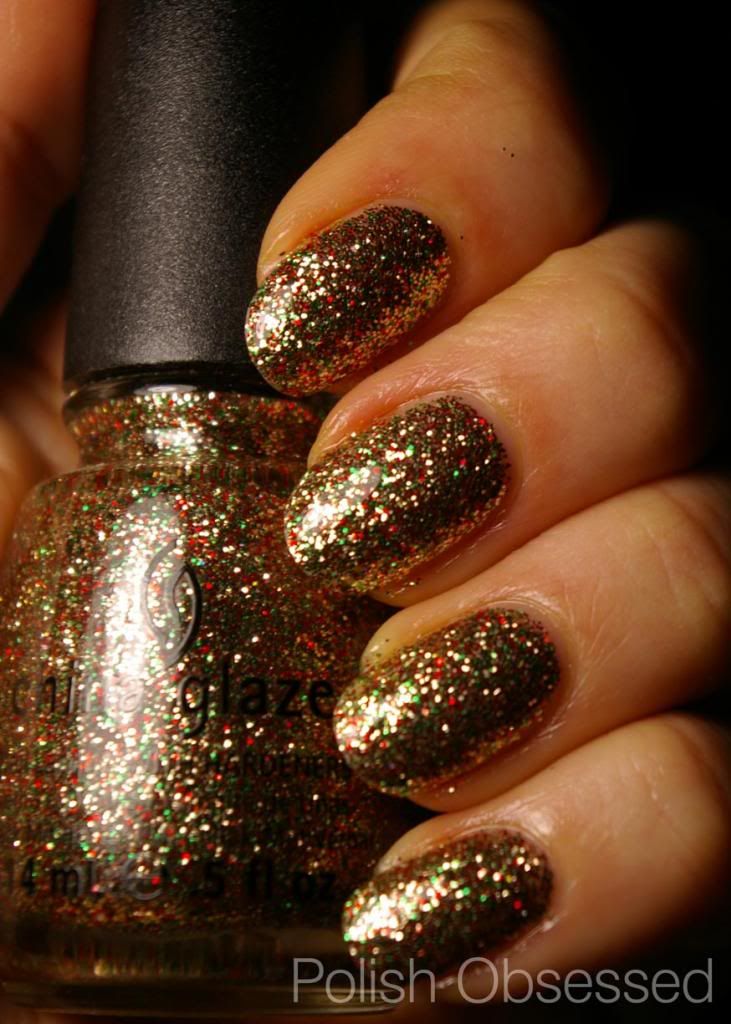 A little backstory on my Christmas manis incase you are new to the blog or forgotten, I have been wearing China Glaze Party Hearty on my nails for 4 years straight in some way or form on my nails. This year decided I wanted to try something new that would still be as festive as the Christmas in a bottle shade that is Party Hearty. I initially looked to some of the other red and green glitters I owned but they just weren't working for me. When I came accross Twinkling Lights I knew it would be perfect, it would match the gold dress had in mind for Christmas as well.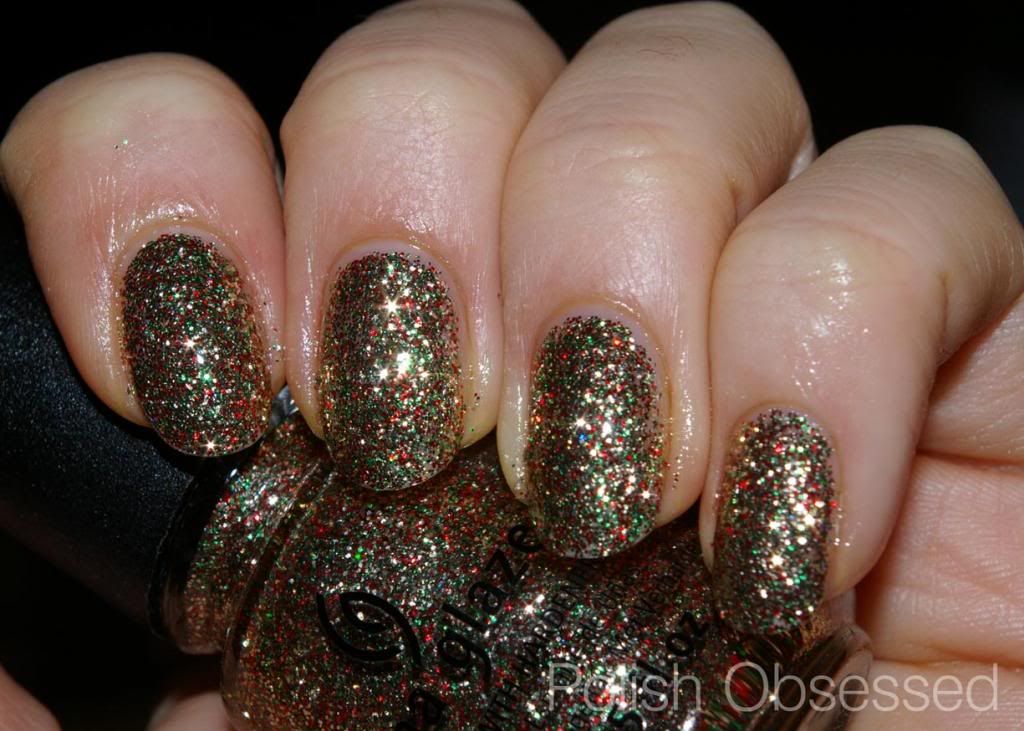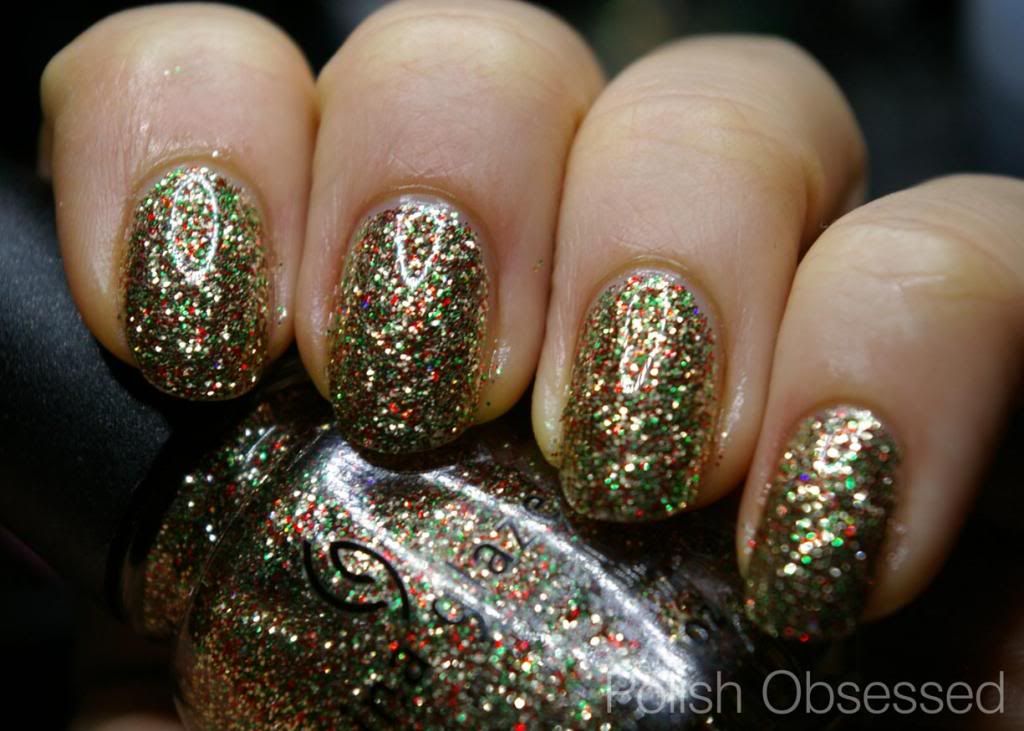 I only needed two coats for full opacity which was an unexpected surprise. This is probably due to the fact that the glitter is slightly larger (ie. compared to the glitters from the 2013 holiday collection) It applied pretty well considering it was a dense glitter. It had good coverage due to the larger sizes of glitter. Unfortunately it did not last as long as I'd hoped, glitters always tend to wear horribly on me. I am thinking of testing out a few base coats with glitter polishes to see if it helps with adhesion and longevity on the nails. If you have any recommendations for any good base coats to use with glitter polished please let me know!