Happy belated 2014, as you may now I am waaaayy behind by a few weeks on my posts but today will be my last catch up post! YAY! Today I have my 2013 New Years Eve mani... Which in hindsight, and after I wrote up the post I realized I took no photos of!! Luckiliy Karen D at Frazzle and Aniploish had the same idea for layering two awesome Finger Paints polishes together. Read on for a description of the mani and a link to Karen's version.
I used Finger Paints Golden Kisses as my base and topped it with a generous coat of Finger Paints Sugar Cookie for Two, I just love that name :) Both of these polishes are apart of Finger Paints 2013 Holiday collation, Holiday Love Affair. Sugar Cookie for two is a bar glitter base up of matte black and shiny silver and gold glitter pieces suspended in a clear base. The glitter is very dense in this one, only one coat was needed to blend with Golden Kisses underneath. I sealed the mani up with a generous layer of Seche Vite to make everything glossy and smooth. I don;t think I could ever write a post without any pictures so below is another look at Golden Kisses on it's own. Check out Karen's combo of the two
here
.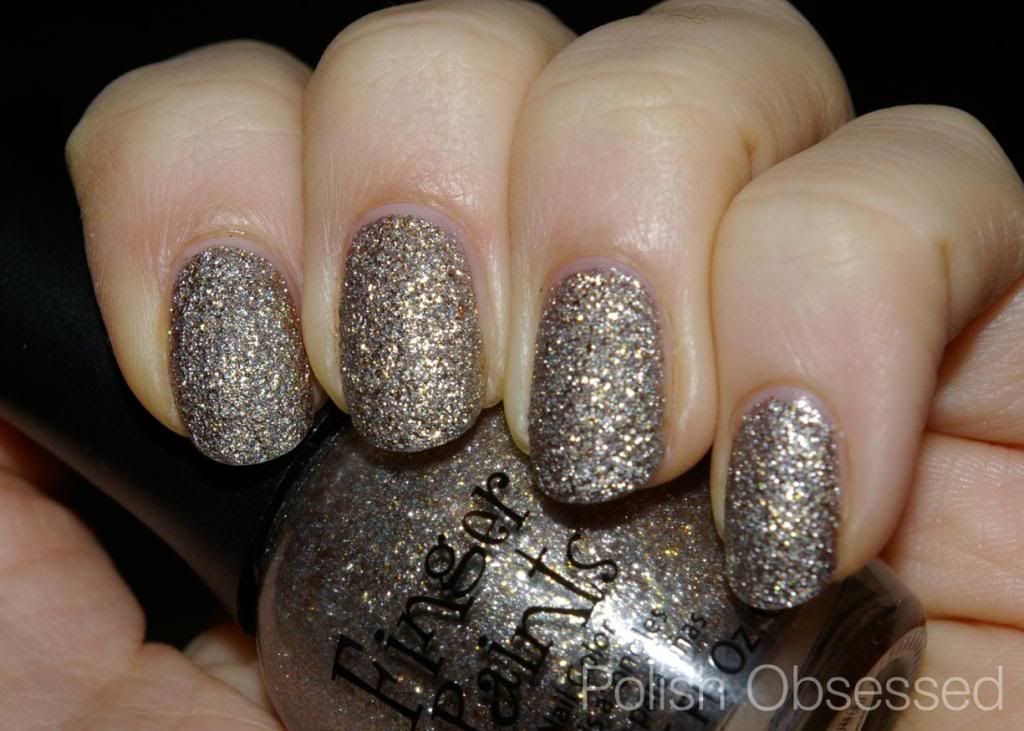 Super blingy and shinny to ring in the new year. Since other polish brands have marketed this type of bar glitter as a textured polish, in the bottle it kind of reminds me of a sparkly owl or something lol. The bars of glitter representing the feathers, so weird, but I just keep seeing that!