You MUST check out Target if you are a polish fanatic like me! Unfortunately I don't live close to a Target, and I was actually visiting last week for a return from December. I decided to have a quick look around the store and noticed clearance bins with discounted cosmetics, most being polish!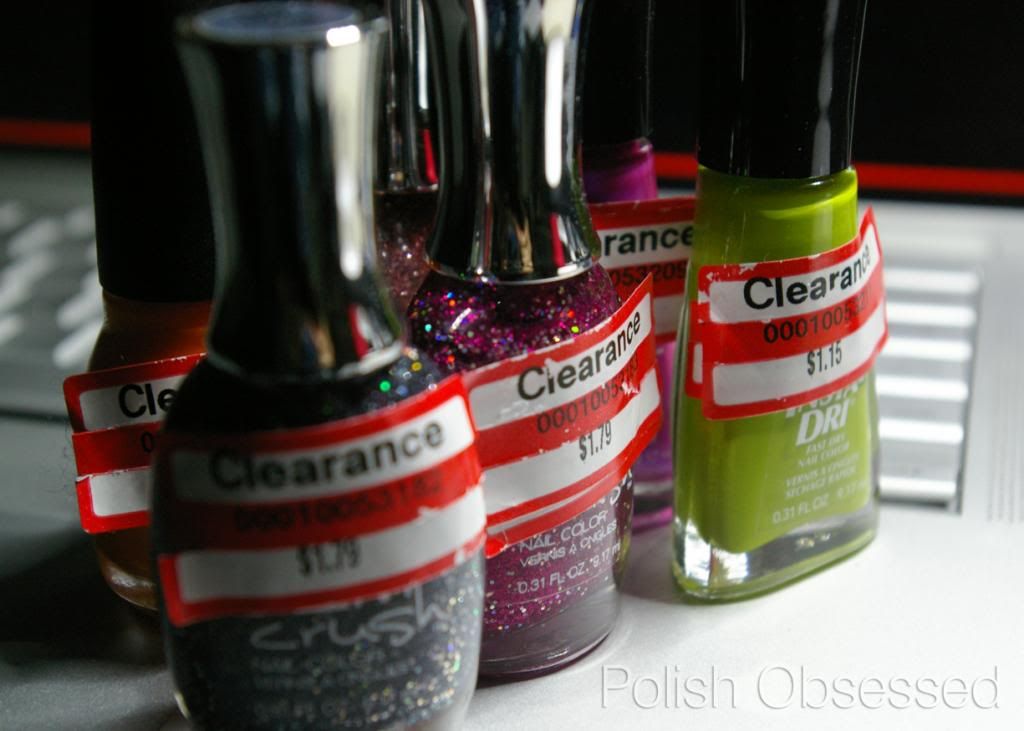 The brands I spied included various Sally Hansen collections, Nicole by OPI, Sinful Colors, and Kiss. I saw a sales lady passing by and asked if there were any additional items on clearance, she said that what I was looking through was the overstock! All the other sale items have been marked in their original display sections! What I ended up finding was almost every brand of polish was reduced to some degree, from $3.00 to 69 cents! .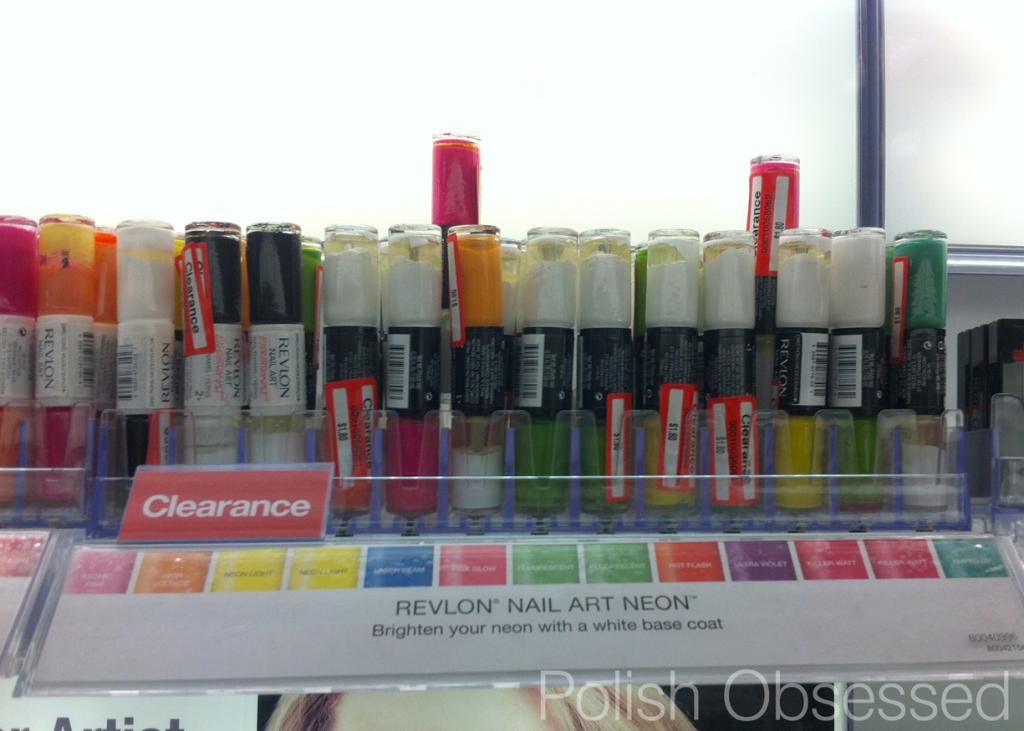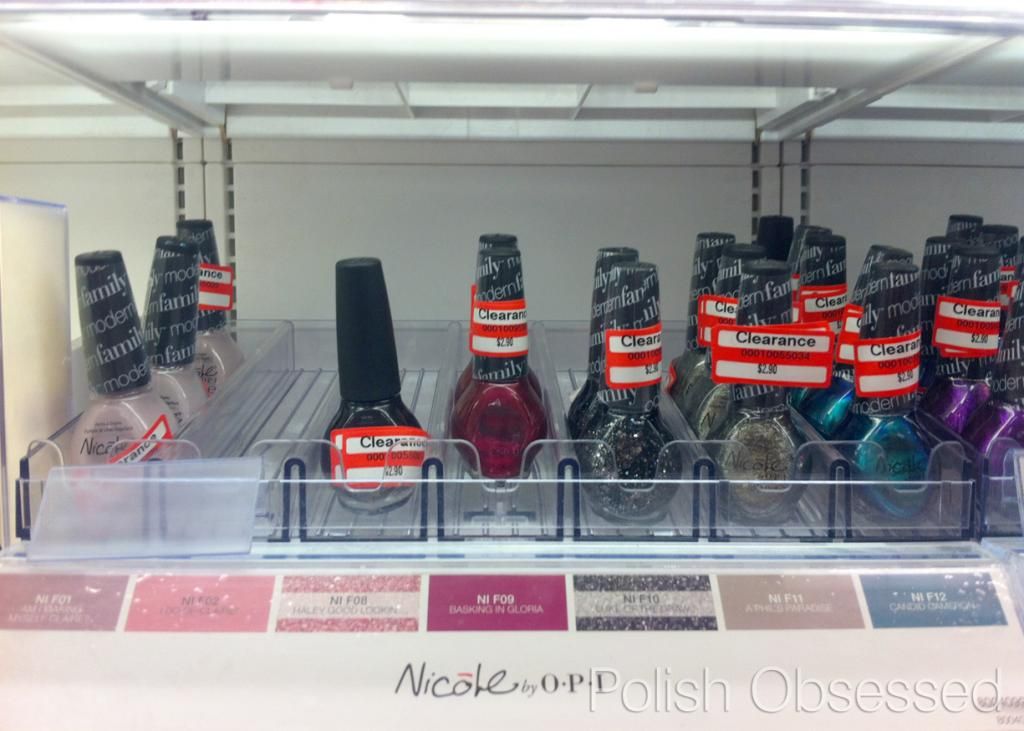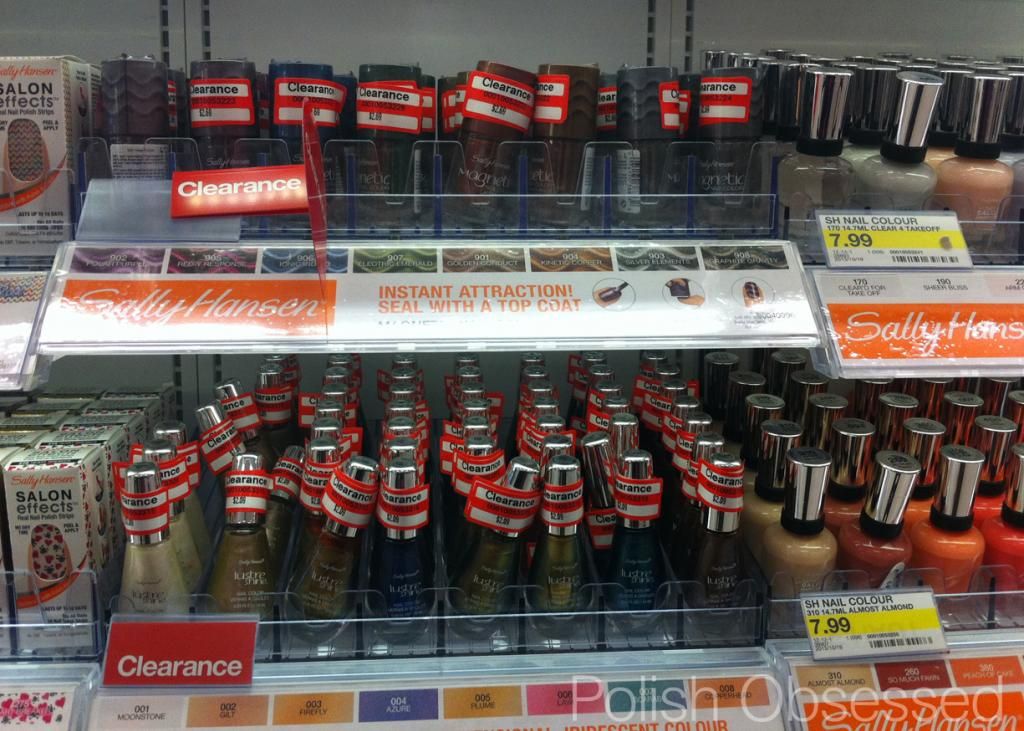 I could not resist at least one Sinful Color at 69 cents! I chose Cloud 9, a bright yellow based orange with golden shimmer.
Next I picked up some glitter bombs from Sally Hansen's Gem Crush line, Glitz Gal, Lady Luck and Razzle Dazzle. These were under $2 each.
I pick and chose wisely this time, I didn't want to go too crazy! I wish there were more Insta-Dris on clearance, I love them as a base for nail art and stamping.
So as you can see I am still blogging directly from my desk today, photos and all! Here is a look (from inside) to part of my back yard where I usually take my photos. Don't let the sun fool you, it is VERY cold out this week! What is your preference for photos, indoors or outdoors?
Have you been to target lately? What polish was reduced at your store? If you are in the States I'd love to hear about selection and pricing, I will be heading there on Sunday :) First crossboarder shopping trip of the year!