Yesterday I mentioned that I was inspired to purchase Orly Rage from a friend who happened to be wearing it. She actually layered a glitter over top for her mani, Essie A Cut Above. A Cut Above has got to be the perfect complement for Rage, it is a slightly deeper pink and I would describe it as more gold toned than
Rage for sure.
I layered/dabbed one coats of glitter over Rage and seriously was in love! What a perfect quick and easy mani for Valentines! I would have never thought of layering a glitter over a chrome but I honestly did not want to remove this polish combo!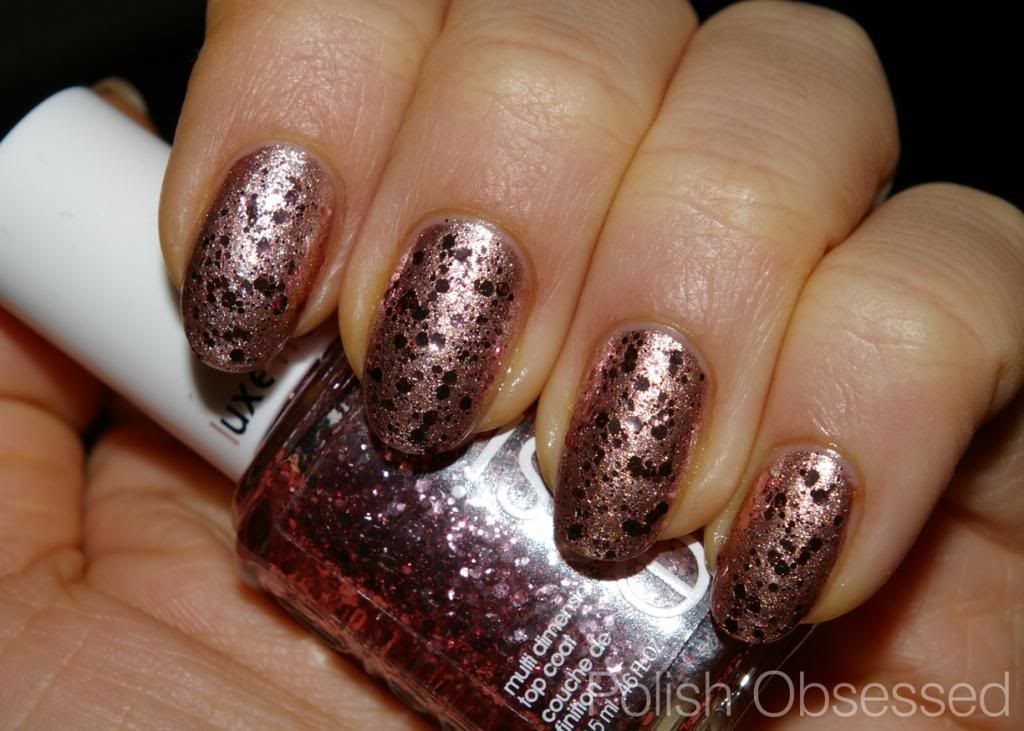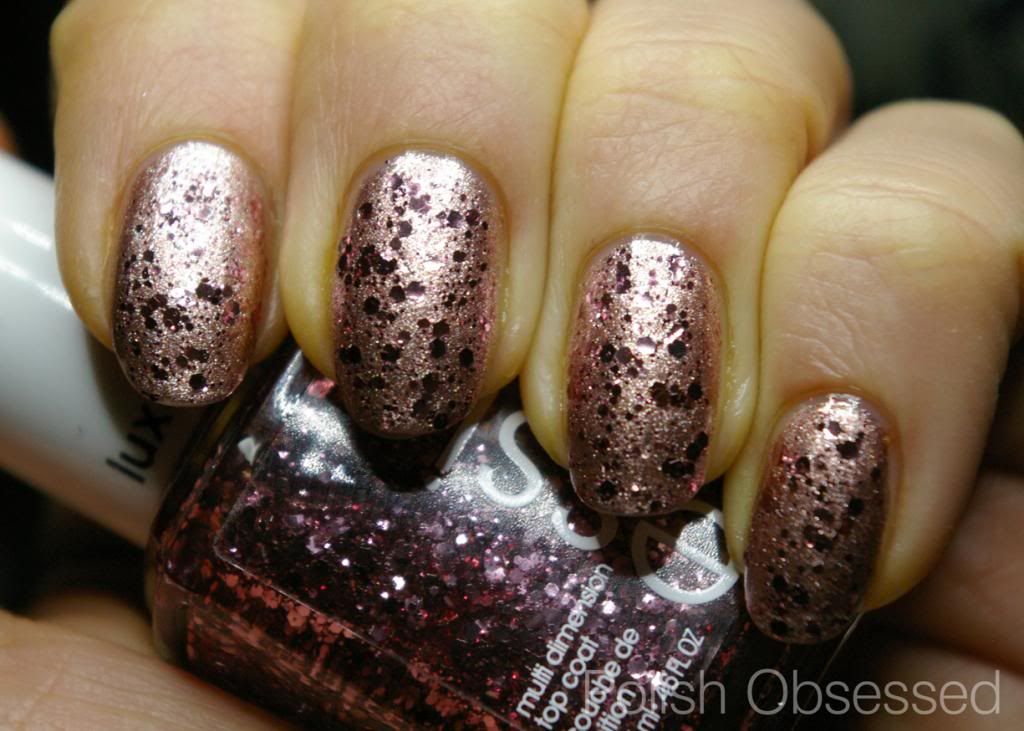 Once it started chipping I even tried to fill in the chips with glitter and polish lol. Ultimately I did have to remove it once the chipping started again. I feel like I have been bored lately with my polish choices and this one really got me excite again! Definitely my favourite mani of the year so far!