I purchased some Revlon's mid to late last year, I want to say end of summer maybe? They were both apart of the fully scented Scented Treats collection. I got two from the collection that stuck out to me, Mint Gelato and Lemon Meringue. While looking through my collection trying to figure out what to wear I decided to try them out together! I would use Mint Gelato on all fingers but the ring.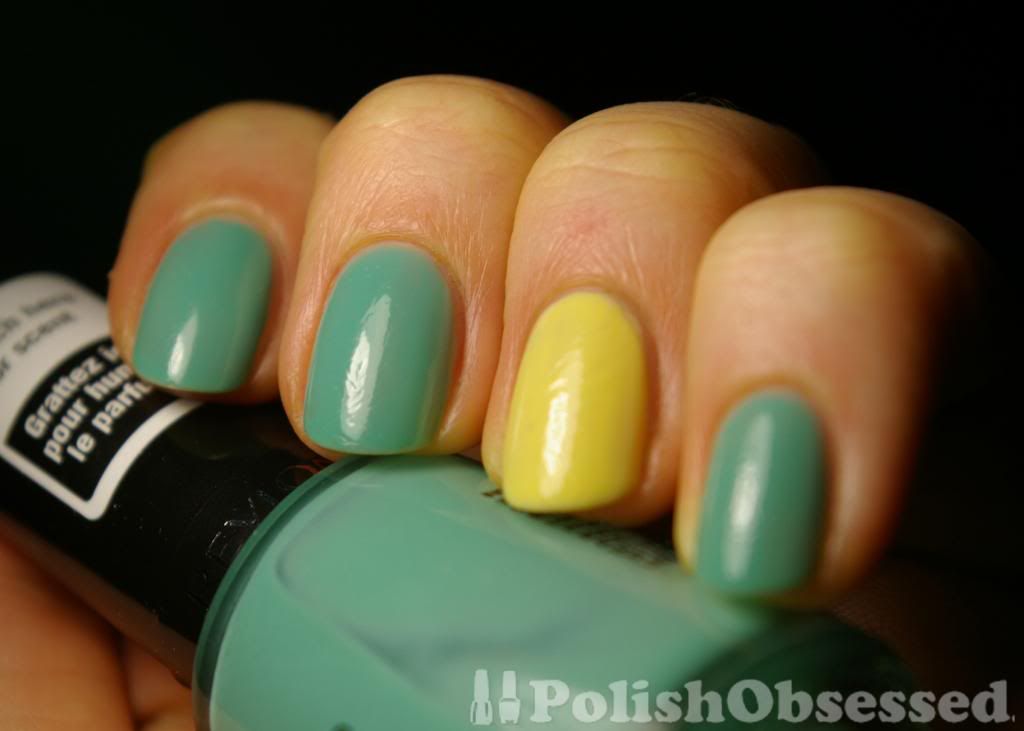 I started to apply Mint Gelato and to my surprise realized it was a jelly polish! It actually applied quite well, a little sheer for the first coat but it evened out nicely. A second coat was all I needed for full opacity with a glossy finish. Next I set out to apply Lemon Meringue to my ring fingers, unfortunately the formula was not the same as I expected :( it wasn't so much a jelly as it was a watery creme.I needed three coats to get the streaks put and achieve full opacity. I applied Seche Vite and went to bed...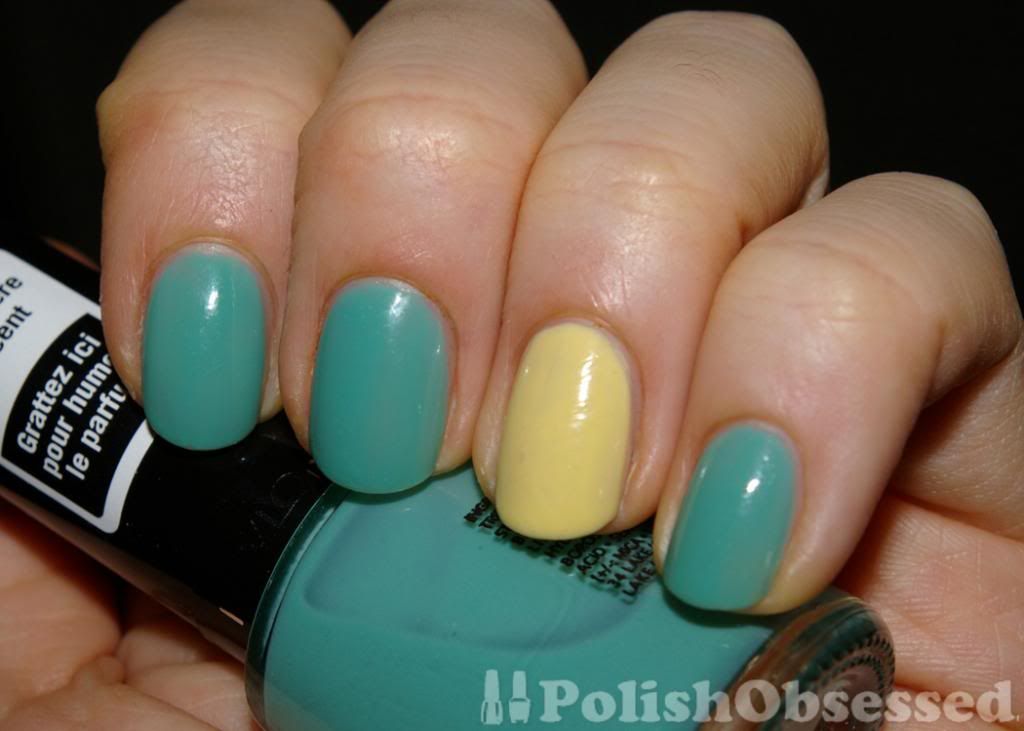 The next morning I woke up with sheet marks on my left hand, mostly just on the ring finger :( I don't get it! I applied thin even strokes and it still didn't dry properly. I always seem to have an issue with Revlon polishes, usually having to do with dry time. Mint Gelato also had a problem unfortunately, bubbling! That one I really do not get because I used two very thin coats with ample dry time in between. The only possible explanation I can come up with is that I had applied lotion before painting my nails, but I swiped each nail bed with polish remover and used a base coat. Luckily the bubbles are not very noticeable, I will have to do some tests with this polish to see if it was the lotion or the formula of the polish that was the issue.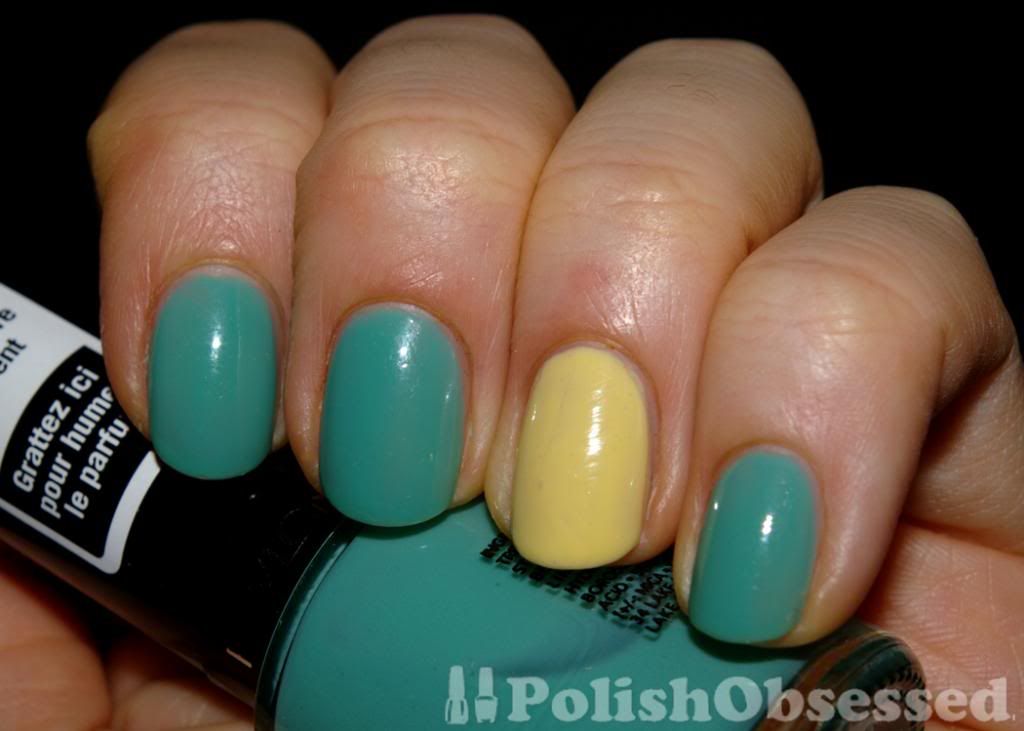 Overall I really like Mint Gelato, which actually has more of a mint chocolate scent, very sweet. Not too crazy about Lemon Meringue, I like the colour but the formula and dry time bothers me. The sweet lemon scent is also very faint.