Today I have a super basic mani with a favourite polish of mine, Sally Hansen Whirlwind White. You may notice I stamp a lot with this polish, it is thick, pigmented and quick drying with is also perfect to wear on it's own! I have two bottles, I used the newer bottle on my nails after attempting to use my "stamping" bottle and having a bit of a hard time with the thickness.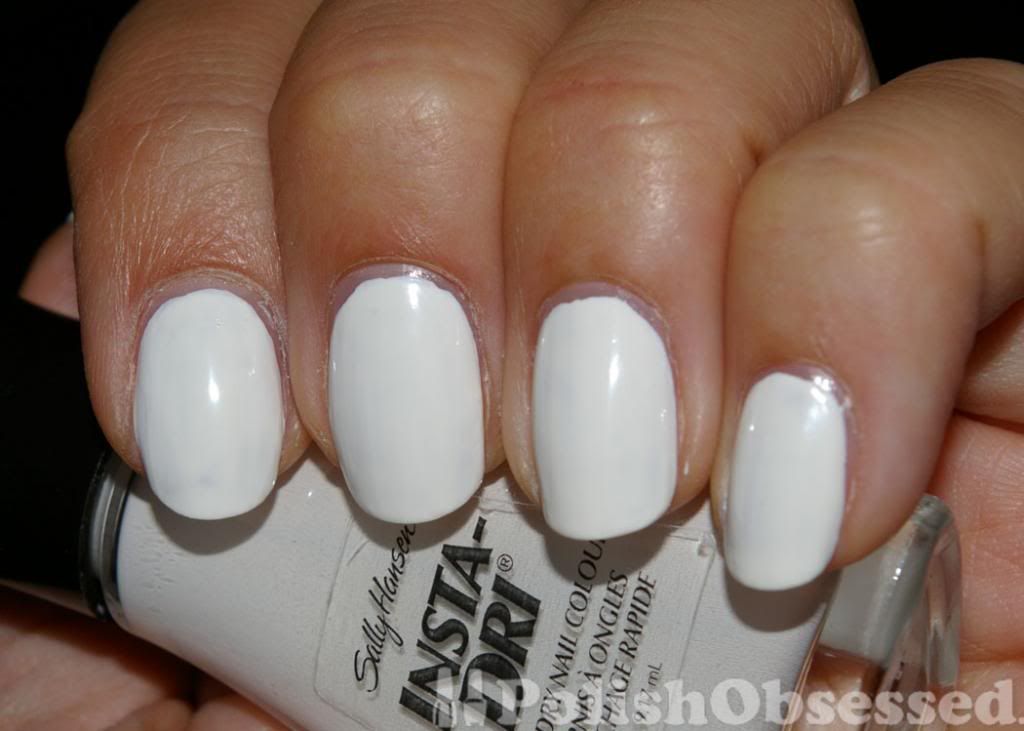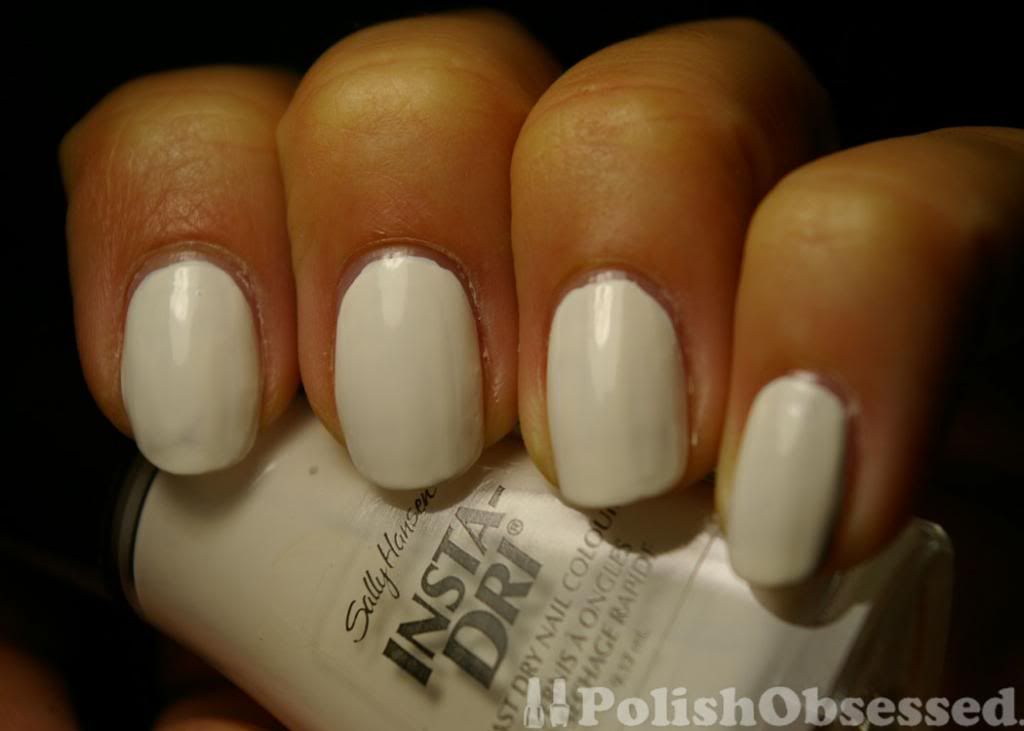 I could have gotten away with one carefully applyed coat, but decided to even everything out with a thin second. This polish is awesome, if you love white nails, This is a must! Great application, quick dry time and a great shine all on its own.
The only drawback some may find is the brush, it is a little thick and bristley. With the brand new bottle I applied I had very little issues with application, however, the older bottle I use for stamping was difficult because the polish is thicker. I got crazy brush strokes. I'm sure thinner could help, but this brush is definitely not my favourite.