I have been glitter crazy a bit lately had the great idea to do a fall inspired glitter gradient :) As a base I used my go to sheer nude, OPI Bubble Bath. I applied two thin coats for a clean, natural look and sponged OPI Extra-va-vaganza on the tips of each nail.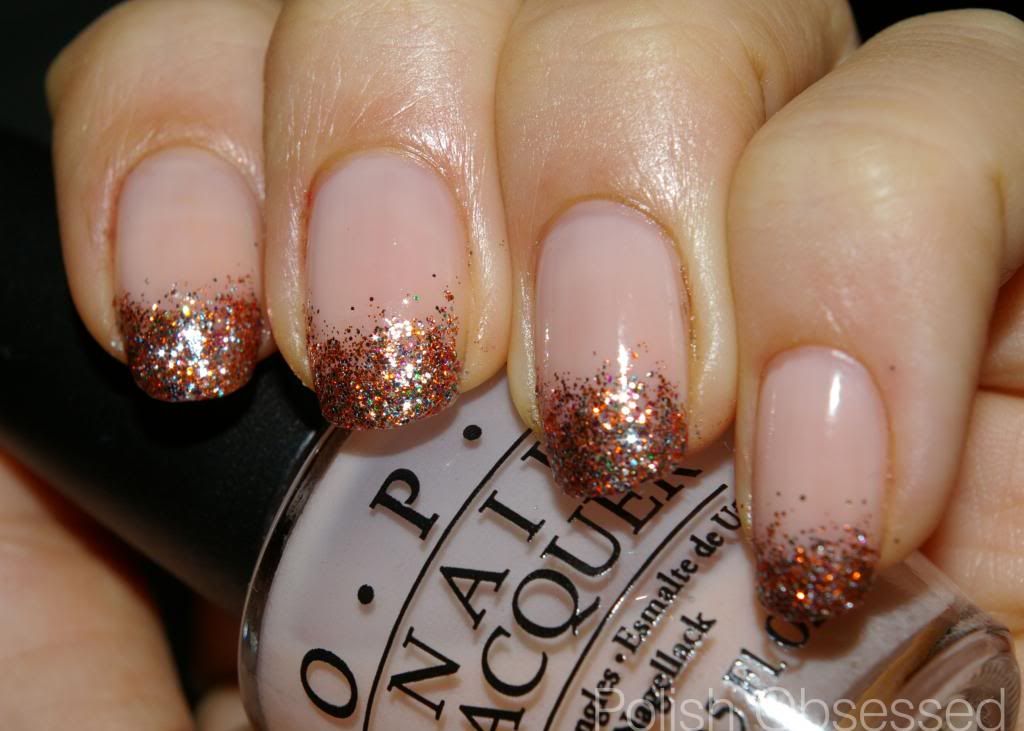 Extra-va-vaganza is a heavily saturated glitter comprised of mostly orange and silver glitter, it also has hints of magenta, green and blue. It's the orange and silver that remind me of fall and Halloween and the other colours that add a little something special to the glitter.
I will definitely be doing some nail art with this as the base for a more Halloween inspired look :)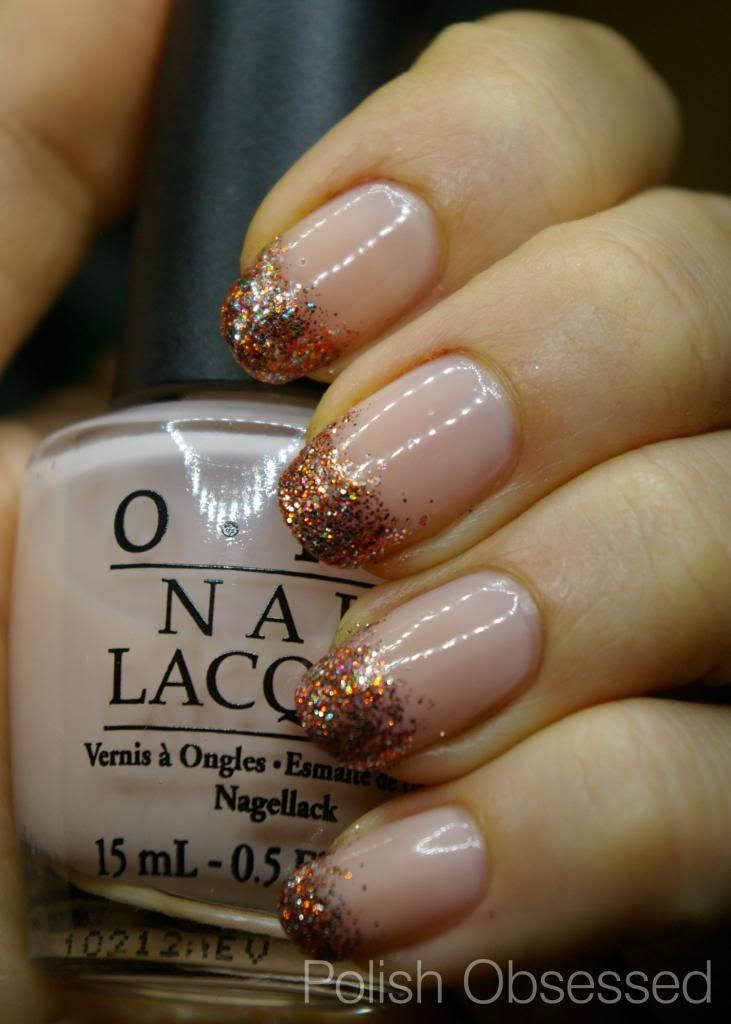 If you'd like to vote for my entry and the rest of your favorites, click here! Thanks a bunch for those who have been voting :) I really appreciate it.