Today I have a polish I had coveted for so long, Sephora by OPI, If You've Got It, Haunt It! I finally found it last year on clearance for $6 at Sephora and am super glad I did since all of the $OPI polishes have now been discontinued. A tip for finding some polishes you may have missed out on is to check your local Marshalls. I took a trip across the boarder over the weekend and came across single polishes and a three pack, that was at a quick glance! I also found some singles and minis at a Marshalls in Canada too, so keep a look out.
If You've Got It, Haunt It is a silver grey based glitter with a sheer jelly grey base. The glitter is very dense in this one, mostly silver micro glitter sprinkled with matte black glitter and micro holo glitter/prismatic glitter that shifts between green blue and purple. So unique! The jelly built up well and only two coats were needed for full opacity.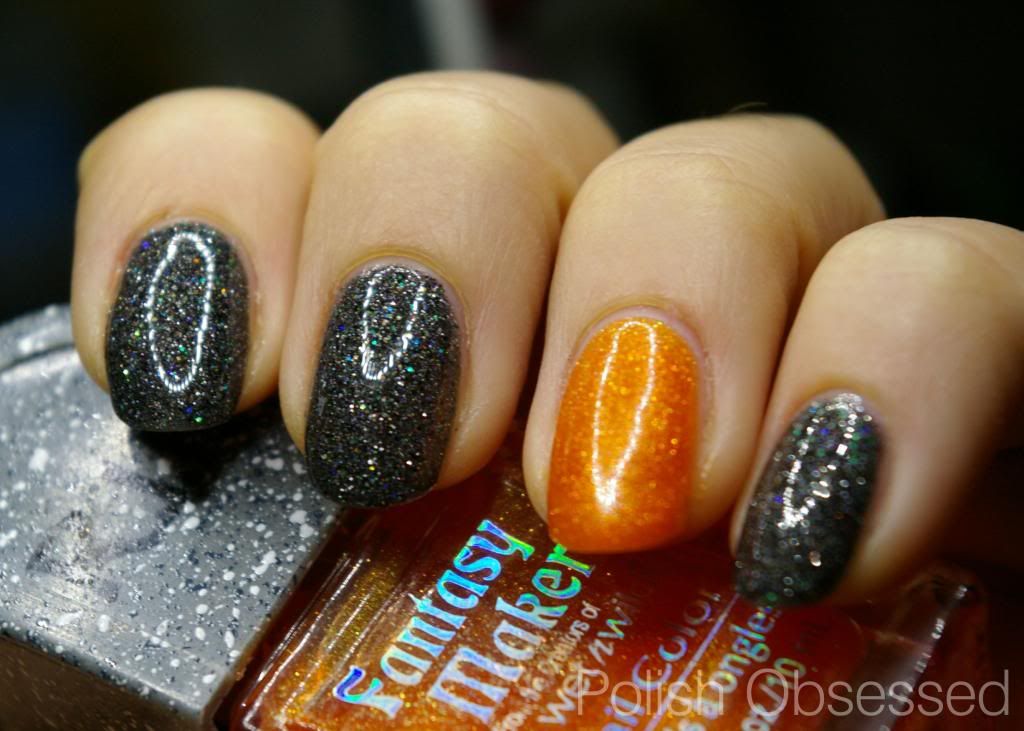 On my ring finger I used Wet n' Wild Fantasy Makers, Creapy Pumpkin. This is a sheer jelly orange with orange/yellow shimmer. This polish is fairly sheer, but I only needed three coats for full opacity.
Loving this combo of glitter and shimmer, nail art to follow ;)